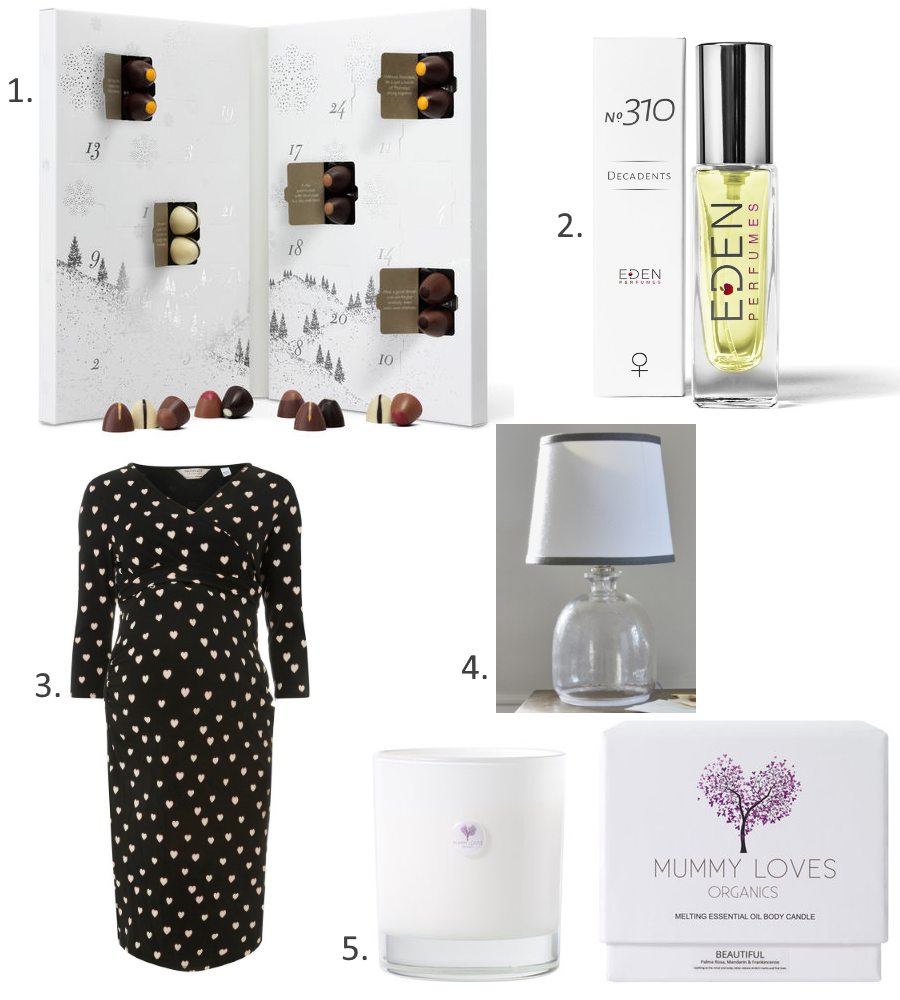 I think this would be the perfect self-gifted treat for couples this December! A different luxury truffle each per day - delicious.
This is the next vegan-friendly perfume on my wish list and it's the cruelty-free version of Decadence by Marc Jacobs. I have the Decadence-inspired candle by Made By Yasmin and now I'm after the scent as it's just gorgeous!
I'm looking for a Christmas outfit and this could be it! It's a pretty ruched dress plus as it is designed for use whilst nursing, it'll be great for post birth use also.
A little out of my price range, but these bedside lamps are totally gorgeous and would compliment so many spaces! Really love the trim to give just a hint of grey.
The whole range from Mummy Loves Organics sounds amazing, but this scented massage candle in particular sounds heavenly! The packaging is just gorgeous too.
Speak soon!
Love,
Emma
xxx