During our recent time off, we decided to try one of the local eateries for a spot of lunch. We chose
The PearTree
in Fraserburgh, Aberdeenshire as it looked fresh and vibrant and had a good selection of dishes, including some vegetarian and vegan options.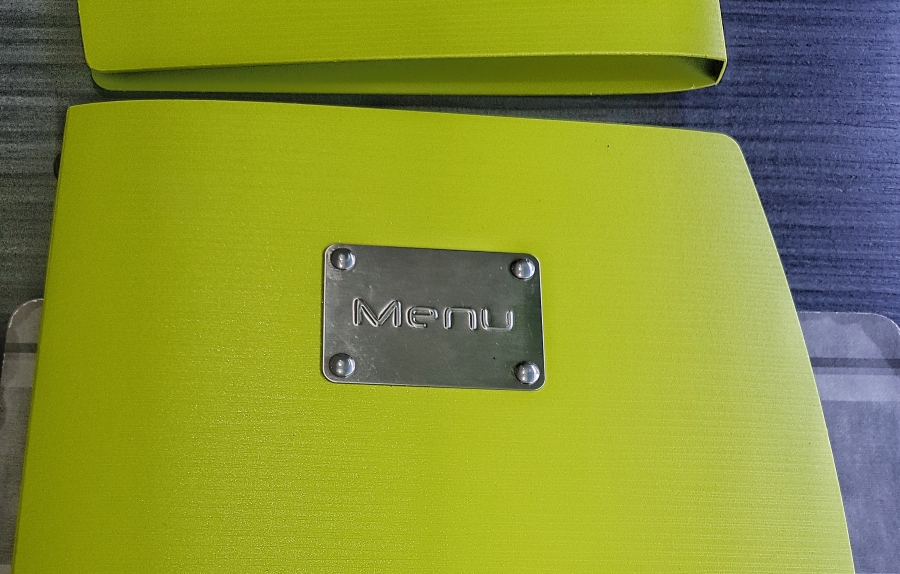 The staff were professional and inviting, giving us plenty of time to browse and select from our well put-together menus. We were advised of the day's specials. Ian chose The Ploughman's Platter and a lemon San Pellegrino to drink, whilst I opted for the Macaroni Cheese and an apple and mango J20 to drink.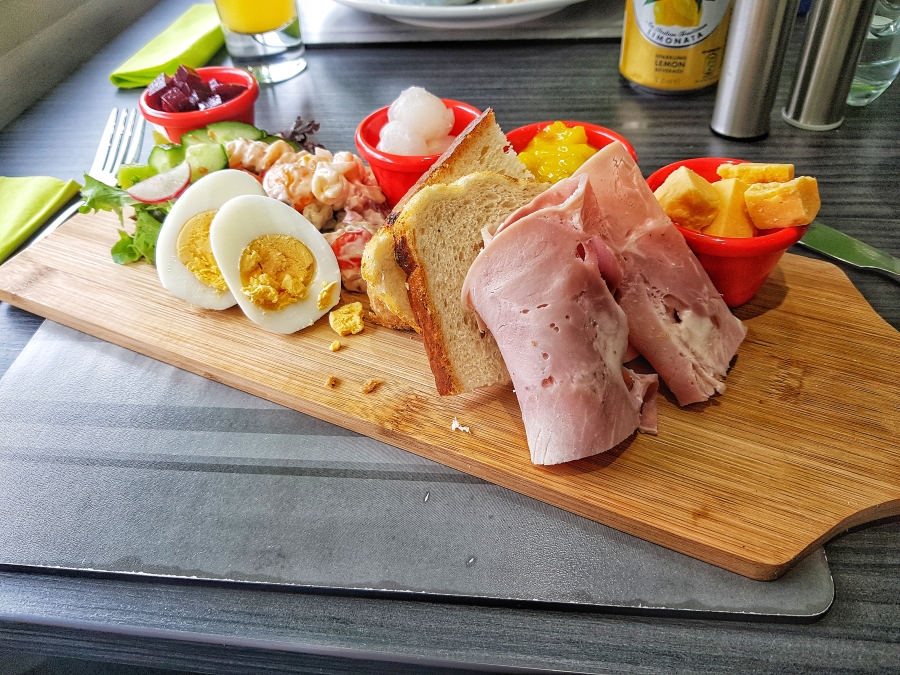 Ian's platter included sliced bread, sliced ham, a pork pie, red mature cheddar, piccalilli, pickled beetroot, pickled onions, pasta salad and a side salad. My baked macaroni cheese was accompanied by hand-cut skin-on chips, pasta salad, coleslaw and a side salad.
Ian said he enjoyed his platter and the way it was presented. He particularly enjoyed the pickled beetroot and the choice of cheese. He was also impressed by the tasty pasta salad. He was underwhelmed by the bread, which he feels was store-bought.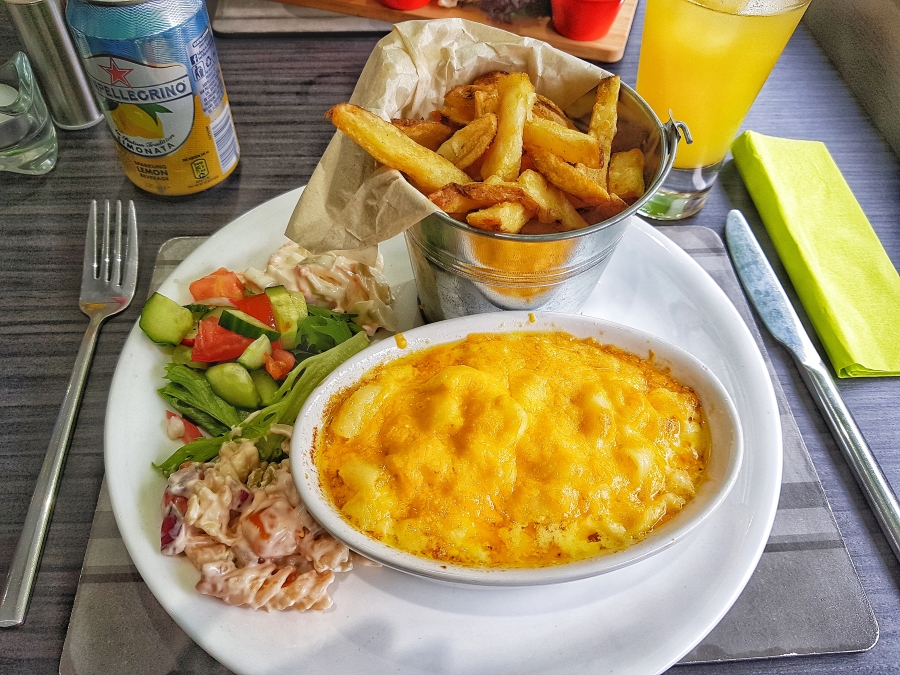 My macaroni was very creamy and cheesy, if a little on the greasy side. The pasta and side salad were lovely and I was particularly impressed by the delicious homemade chips! I enjoyed mine with lots of ketchup - a recent side effect of my pregnancy, haha!
Overall, we both enjoyed our dining experience at
The PearTree Coffee House and Bistro
and would definitely return to sample more of the menu!
Speak soon!
Love,
Emma
xxx