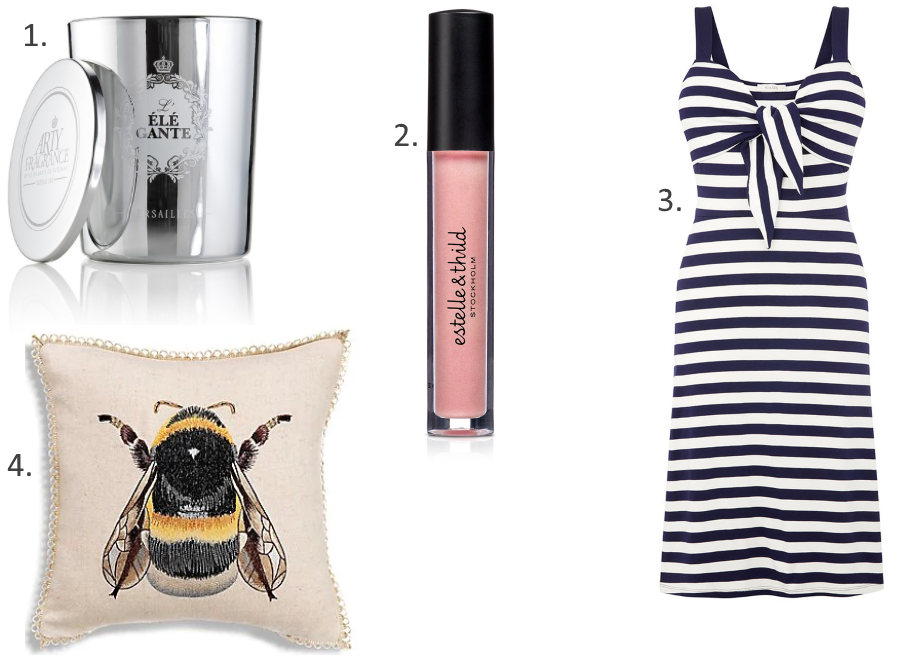 1.
Arty Fragrance L'Elegante Candle,
£40/180g
I love the concept of these luxurious, handcrafted candles! With silver mirrored packaging and notes of pink berry, raspberry leaf, violet and musk, this candle sounds dreamy!
2.
Estelle & Thild Lip Gloss in "Sorbet",
£18.50
This organic, moisturising lip gloss looks like the perfect spring/summer shade and the packaging is gorgeous.
3.
Oasis Knot Stripe Sundress,
£40
I'm really looking forward to spring/summer fashion for a change and this striped dress looks lovely with the knotted detail.
4.
M&S Bumblebee Cushion,
£12
I'd love seasonal cushions for our sofa and I think when paired with grey/yellow check cushions, this bee one would look great for spring or summer!
What's at the top of your wish list right now?
Love,
Emma xxx