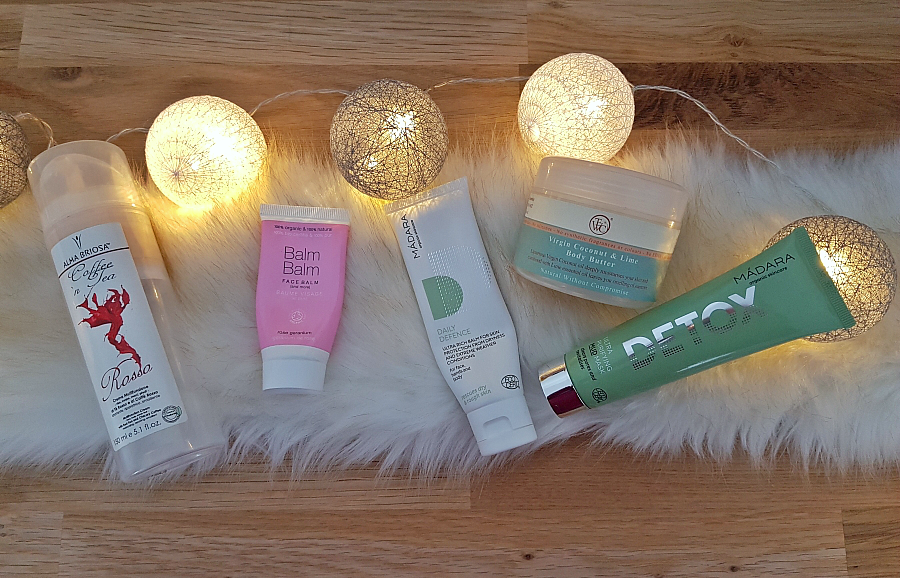 With the current winter wonderland outside, my skin is definitely getting a battering! There have been some stand-out products in my collection recently which have really helped keep my skin hydrated and looking healthy.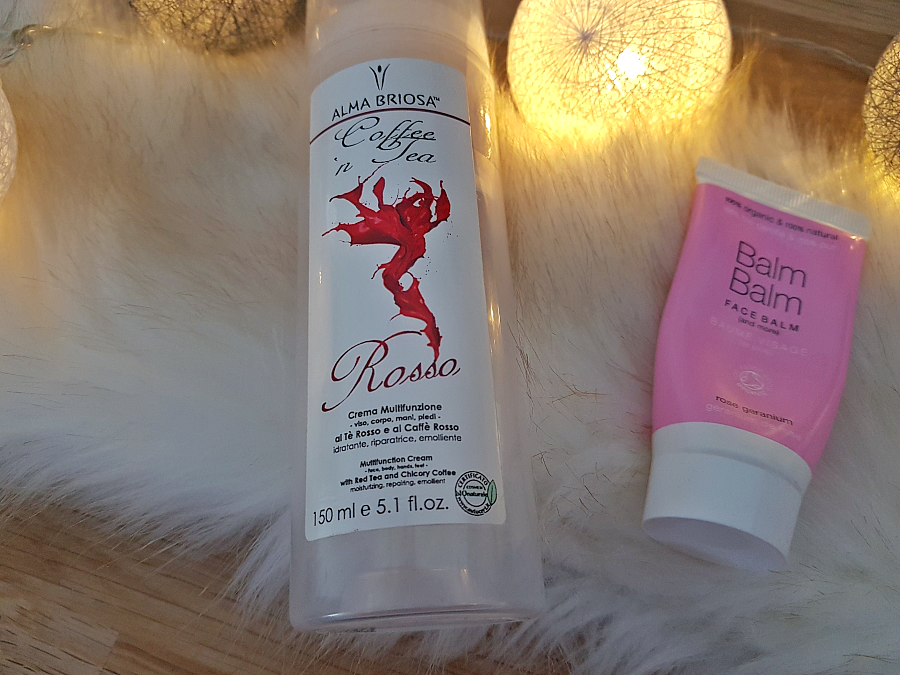 Alma Briosa Coffee 'n Tea Rosso Moisturiser*,
£14.52/150ml
This Italian moisturiser has been my go-to daily moisturiser for almost a year! It is just the right balance of moisture for my sensitive combination skin and I find it soothing and softening. With red tea extract, red coffee extract, cocoa butter, watermelon seed oil and rosehip oil, it's a real treat for the skin! It's almost finished and I'll be so sad when it's empty as I haven't found a UK stockist to purchase it from.
Balm Balm Rose Geranium Face Balm*,
£8.95/30ml
Only the tiniest amount of this face balm is needed per application and it smells so relaxing! It's a great multi-purpose product and I find it particularly great for dry patches on my cheeks. It's also great for dry, cracked hands and is very purse-friendly.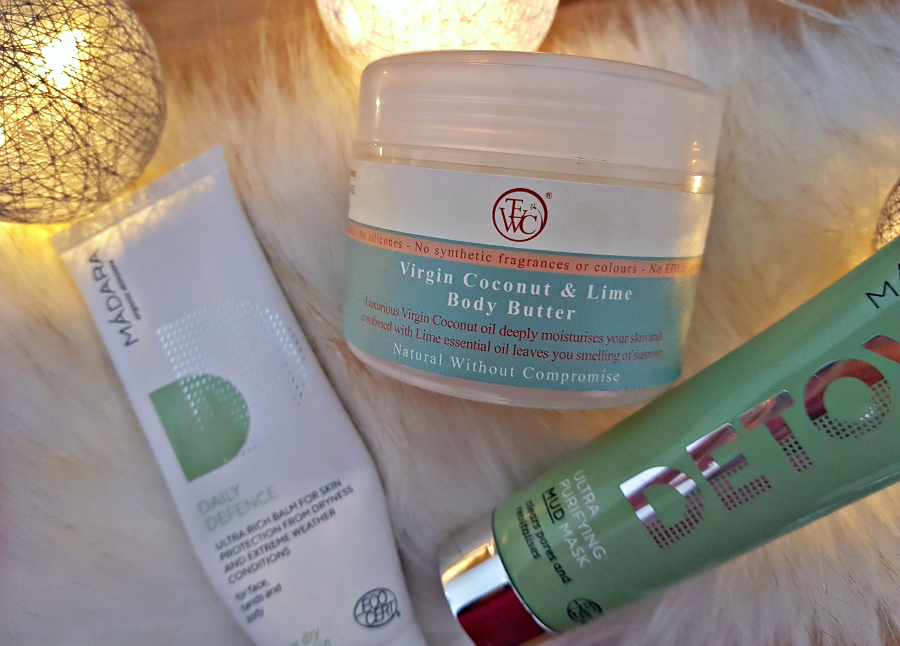 Madara Daily Defense*,
£15/60ml
The scent alone of this product is enough to make me love it - it smells absolutely divine and so deliciously fruity! It works wonders on my dry, irritated hands and is very long-lasting. The ingredients are so nourishing and this is a must in wintery weather conditions!
The Earth Works Cosmetics Virgin Coconut & Lime Body Butter*,
£14/80g
This body butter smells so refreshing and feels really luxurious on the skin. With a whipped texture and key ingredients such as coconut oil, shea butter, cocoa butter and lime essential oil, this body butter leaves my skin soft and moisturised for days!
Mádara Detox Face Mask,
£20/60ml
I love
Mádara
face masks - especially this mud mask! It's great at decongesting dull and clogged skin, while leaving it softer and brighter. Ingredients include kaolin, lavender floral water, sapropel mud and algae extract.
What are your winter skincare saviours?
Love,
Emma xxx
*items kindly sent for review purposes; all thoughts and opinions are, and always will be, my own.