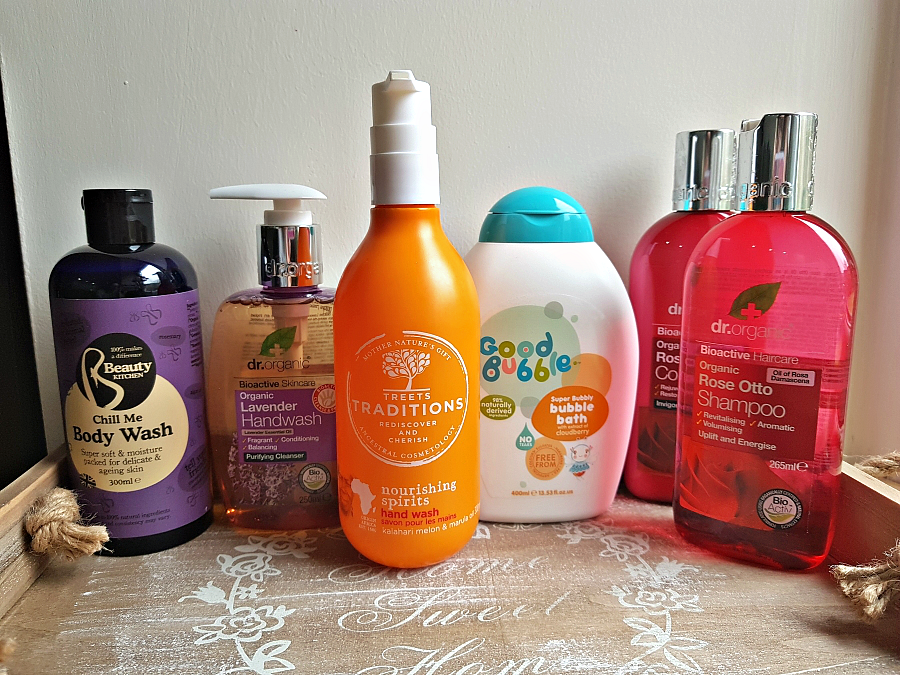 Holland & Barrett
are currently running their "buy one, get one half price" offer on many products and I had a £2 coupon to use during March, so I decided to place an order. I saved just over £11 on my order!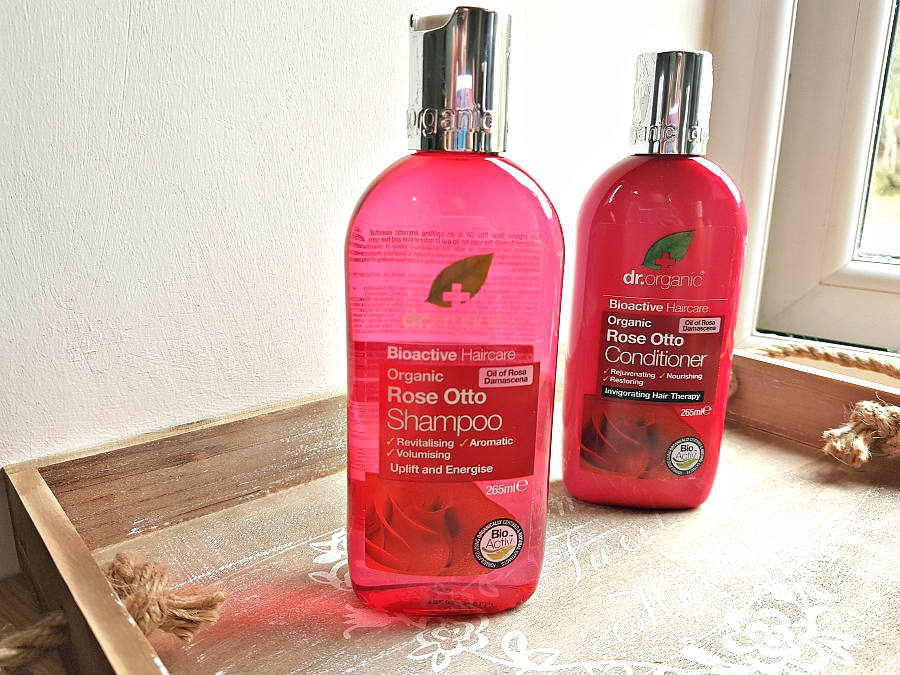 Dr Organic Rose Otto Shampoo,
£6.99/265ml &
Dr Organic Rose Otto Conditioner,
£6.99/265ml
I had previously used and enjoyed travel-size bottles of these haircare products, so I decided to purchase the full-size ones. The ingredients aren't the purest, but they are pretty good! I love the rose scent and these leave my hair feeling really clean and cared for.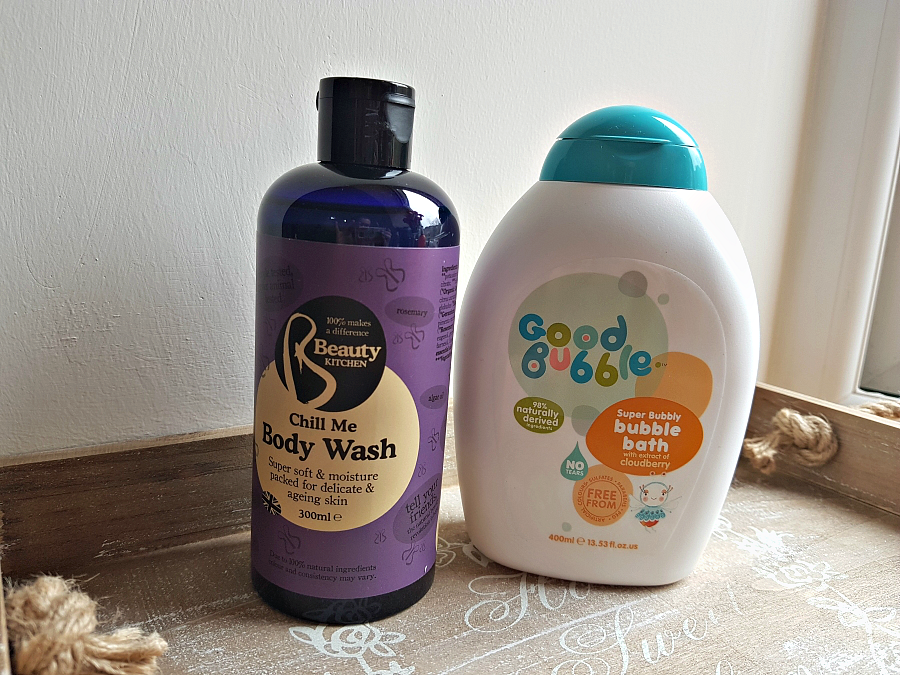 Beauty Kitchen Chill Me Sensitive & Age Defying Body Wash,
£7.99/300ml
This body wash listed a pretty good ingredients list, so I chose the one from the "chill me" range. When sniffing from the bottle, the scent seems rather overpowering and almost fiery, like ginger. If it's too strong for me, I may try it as a bath product instead, so it can be diluted.
Good Bubble Cloudberry Bubble Bath,
£3.99/400ml
Aimed at children, this bargainous bubble bath sounded pretty good and I'd really been missing the "bubble" in my bath lately. This smells amazing; like banana sweets! It left my skin feeling soft and smooth. I may have to try the rest of the range!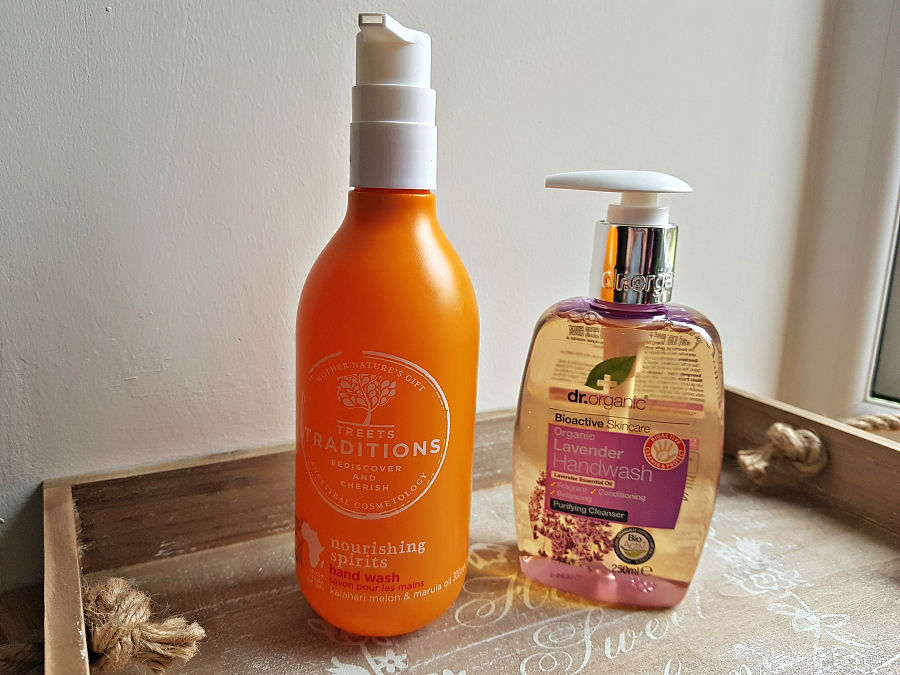 Treets Traditions Nourishing Spirits Hand Wash,
£7.99/300ml
I'd never previously heard of this brand, but I was intrigued. I chose this hand wash as a key ingredient was marula oil, known for its anti-ageing and anti-oxidant properties. This has a delicate, slightly sweet scent which I like. I really like the packaging too!
Dr Organic Lavender Handwash,
£5.99/250ml
I've used this previously and enjoyed it. Lavender is a favourite scent of mine.
Have you tried any of these products before and are you a fan of
Holland & Barrett
?
Love,
Emma xxx